There is a page named "A New School" on this wiki. See also the other search results found.
Results for "A_New_School"
for the television series The Department. As

a

space focused on young adults, stories at

A

New

School

tend to focus on transitions, grappling with learning who you are, and forming an identity.

A

New

from there. Quinn got really freaked, very nervous-- as he does-- and then, um, it- it got

a

little weirder. There was

a

note on Quinn's door in the dorms saying 'we see you

*music starts* Will: If we don't record this, no one will believe us.
Related Community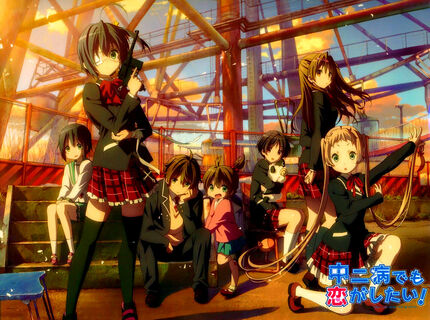 anime
100
Pages

1K
Images

10
Videos
The chuunibyou-demo-koi-ga-shitai wiki is about the anime series about the high school freshman Yuuta Togashi was once a "chūnibyō patient" i.e. an overly self-conscious middle schooler. He wants to bury this embarrassing past and begins a new life in high…
View More Wikis